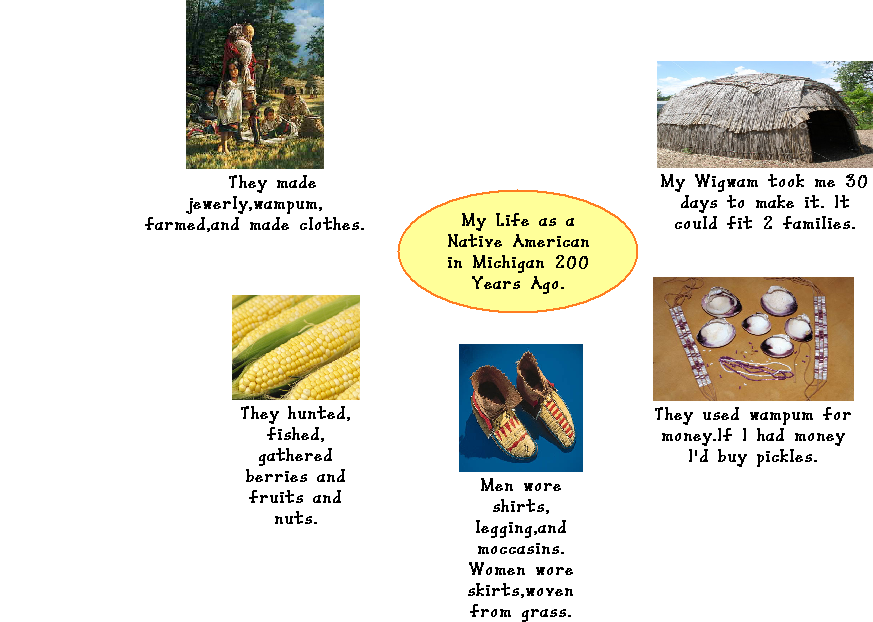 I'm a very project-based educator. I like to give students all of the pieces of a learning puzzle, show them how some pieces can be arranged to fit with others, and then let them see what they create. I very rarely give examples of what I want their finished work to look like, because I don't want students to have some pre-conceived notion of what is "good" or "bad". Instead, I like to work from rubrics or level of engagement. If a student isn't engaged with a project, I'll try to find a way to tailor the assignment for him or her. Likewise, modifying assignments for students that are struggling is a constant as well.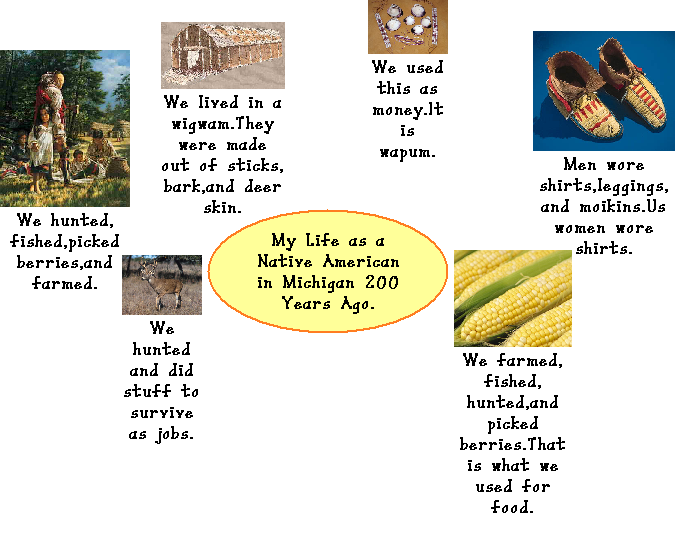 So after 3 weeks of the 3rd graders conducting research on the Native Americans and Early Michigan Settlers of the 1800s (remember, I only have about 25 usable minutes each week after typing time), the kids were getting really discouraged with the work. It was slow, tedious, time-consuming, and was really starting to bum me out. Which is why I decided to make a really nice worksheet with graphics and text bubbles for them to fill out….which really got me depressed got me even more bummed out. Here I am in the 21st century creating a "prettier" worksheet and expect them to be engaged by it?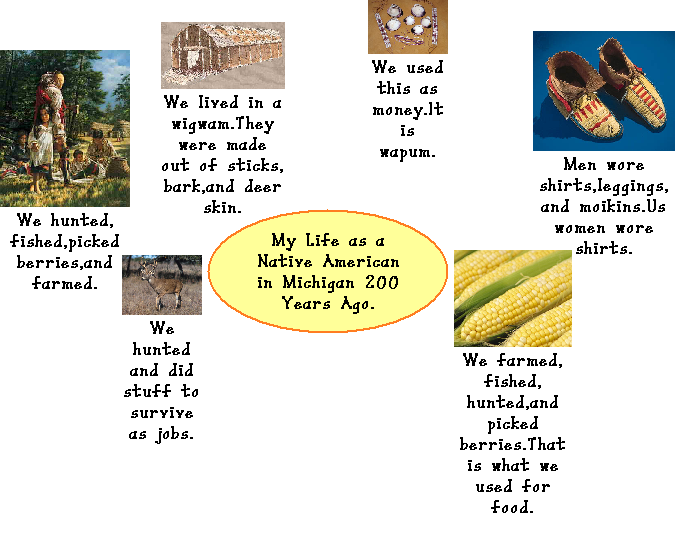 Instead, I fired up Kidspiration, downloaded a dozen or so pictures depicting early settler and Native American life, and let them roll with it. I asked them a few questions about "Little House on the Prairie", and why it was such an interesting story. After talking about how Laura Ingalls Wilder managed to mix historical accounts of daily life with an interesting story, I showed them the pictures I had gathered in Kidspiration, and encouraged them to get creative. Instead of just writing down the information on a piece of paper, which they had been doing, I encouraged them to create a little story, as if they were actually a Native American or an early settler, and use the pictures to create "visual notes". The end result was that the students had a lot of fun making their worksheets to suit their learning tastes. Some students focused on creating humorous lines to explain their life 200 years ago, while others were very serious and staight forward about describing the pictures. Many even started using other pictures that I hadn't downloaded to help them better explain facts from the past.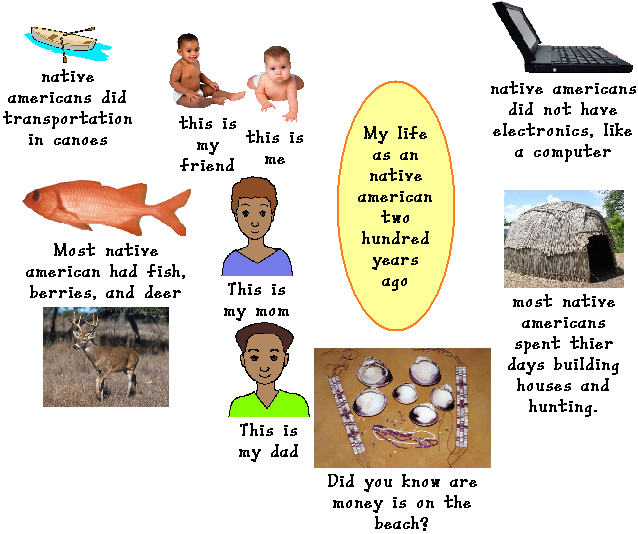 Sure, they were still worksheets, but instead of fill in the blanks by searching for information, they were creating a personal story that they could alter, edit, and show to other people instead of just reading it. You could easily accomplish the same thing using Microsoft Word and inserting images, or fire up a painting program and have the kids draw the pictures themselves with their notes. These are a few that I thought were particularly nice. Just click on them to see a larger version.